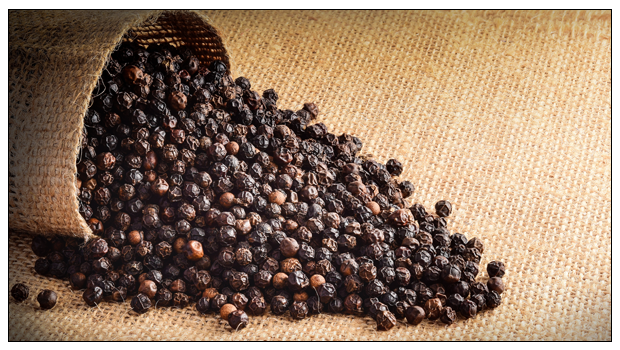 Botanical Name
Piper nigrum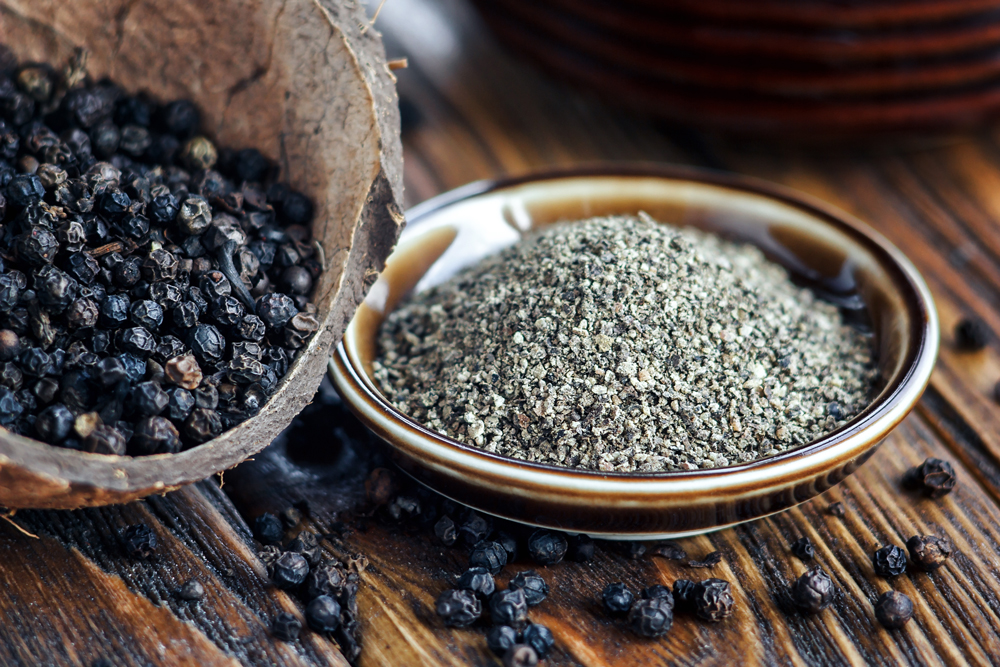 Black pepper is a flowering vine in the family Piperaceae, cultivated for its fruit, known as a peppercorn, which is usually dried and used as a spice and seasoning. When fresh and fully mature, the fruit is about 5 mm in diameter and dark red, and contains a single seed, like all drupes.Black pepper is produced from the still-green, unripe drupe of the pepper plant. The drupes are cooked briefly in hot water, both to clean them and to prepare them for drying. The heat ruptures cell walls in the pepper, speeding the work of browning enzymes during drying. The drupes dry in the sun or by machine for several days, during which the pepper skin around the seed shrinks and darkens into a thin, wrinkled black layer. Once dry, the spice is called black peppercorn. On some estates, the berries are separated from the stem by hand and then sun-dried without the boiling process.
Vietnam, Java, Sunda, Sumatra, Madagascar, Malaysia,
South Asia and Southeast Asia
The piperine in black pepper eases digestion and stimulates the stomach, which then secretes more hydrochloric acid that helps to digest proteins in food. So a bit of pepper in food will actually help you to digest it faster.
 Black pepper is antibacterial in nature, and therefore helps to cure cold and cough. A teaspoon of honey with freshly crushed pepper does the trick. It also helps to alleviate chest congestion, often caused due to pollution, flu, or a viral infection.