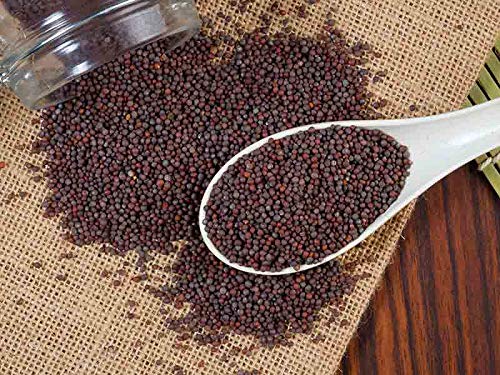 Botanical Name
Brassica juncea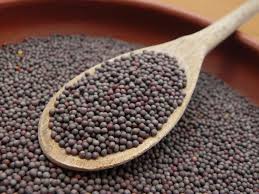 Mustard seeds are the small round seeds of various mustard plants. The seeds are usually about 1 to 2 millimetres (0.039 to 0.079 in) in diameter and may be colored from yellowish white to black.mustard seeds are indeed very rich in phytonutrients, minerals, vitamins, and anti-oxidants.Being one of the chief oil seeds, mustards are indeed very high in calories; 100 g of seeds provide 508 calories. Nonetheless, the seeds are made of quality proteins, essential oils, vitamins, minerals, and dietary fiber.The seeds are high in essential oils as well as plant sterols. Some of the important sterols include such as brassicasterol, campesterol, sitosterol, avenasterol, and stigmasterol. Some of the glucosinolate and fatty acids in the seeds are sinigrin, myrosin, erucic, eicosanoic, oleic, and palmitic acids
Canada, India, China, and temperate climates of the European region.
 yellowish white to black.
Mustard seeds are an excellent source of essential B-complex vitamins such as folates, niacin, thiamin, riboflavin, pyridoxine (vitaminB-6), pantothenic acid. These vitamins are essential in the sense that body requires them from external sources to replenish. These B-complex groups of vitamins help in enzyme synthesis, nervous system function and regulating body metabolism.
Mustard seeds contain flavonoid and carotenoid antioxidants such as carotenes, zeaxanthin, and lutein. In addition, the seeds compose a small amount of vitamin antioxidants such as vitamin-A, C, and vitamin-K.