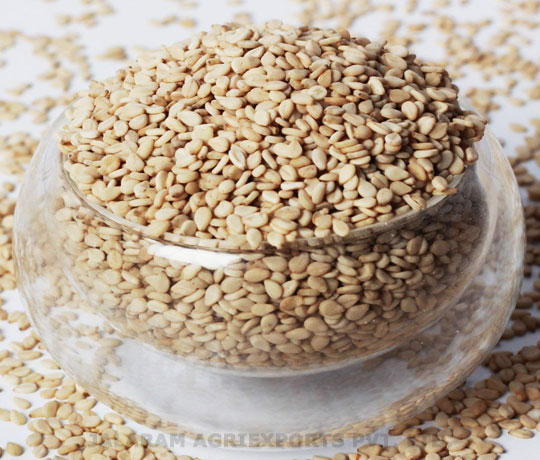 Botanical Name
Sesamum Indicum
Common Name
Natural White Sesame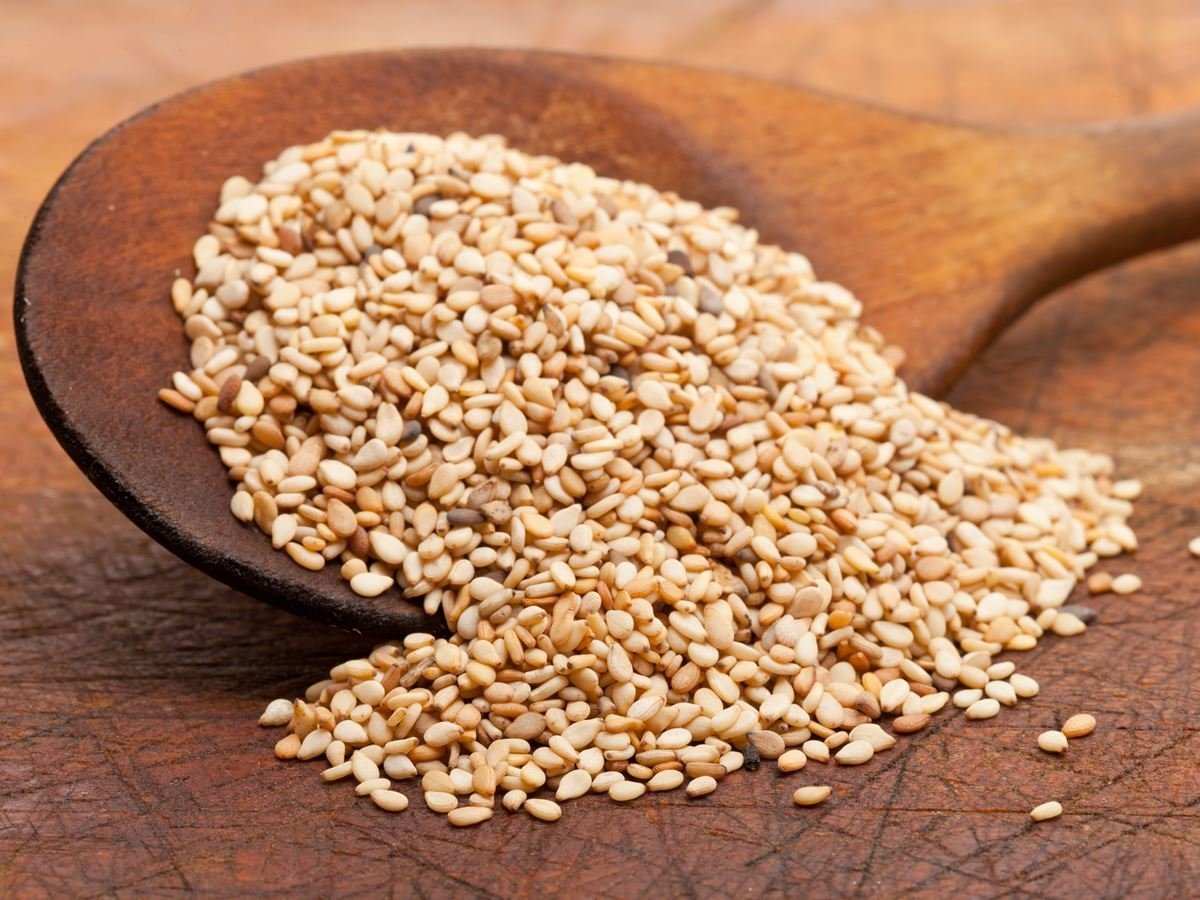 Sesame seeds are tiny, oil-rich seeds that grow in pods on the Sesamum indicum plant. Sesame seeds have many potential health benefits and have been used in folk medicine for thousands of years. They may protect against heart disease, diabetes, and arthritis .Some studies suggest that regularly eating sesame seeds may help decrease high cholesterol and triglycerides — which are risk factors for heart disease.Sesame seeds consist of 15% saturated fat, 41% polyunsaturated fat, and 39% monounsaturated fat.Research indicates that eating more polyunsaturated and monounsaturated fat relative to saturated fat may help lower your cholesterol and reduce heart disease risk.esame seeds supply 5 grams of protein per 3-tablespoon (30-gram) serving.Sesame seeds are high inmagnesium, which may help lower blood pressure.
India, China, Myanmar and African countries. 70% of the world's sesame crop is grown in Asia and 26% in Africa.
At Harappa in the Indus Valley between 2250 and 1750 BC
Sesame seeds originate from the plant Sesamum Indicum L. suitable for human consumption. Natural Sesame Seeds contain all the natural nutrients of sesame seeds. Sesame seeds have high oil content (approx. 48% min.) and protein content (approx. 25%).
Our Natural Sesame Seeds processed out from Premium Grade Gujarat Origin Raw Sesame. We offer highly cleaned & sortexed Natural White Sesame Seeds with highest purity levels.