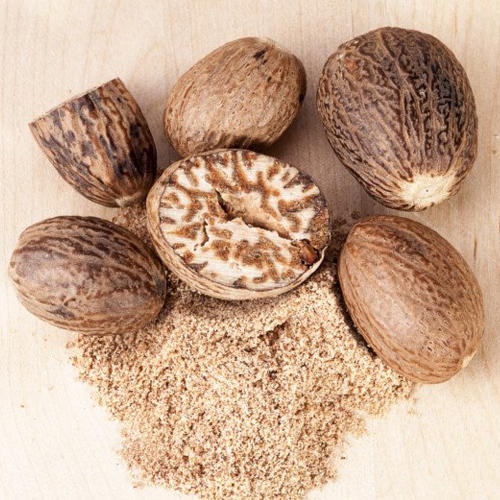 Botanical Name
Myristica fragrans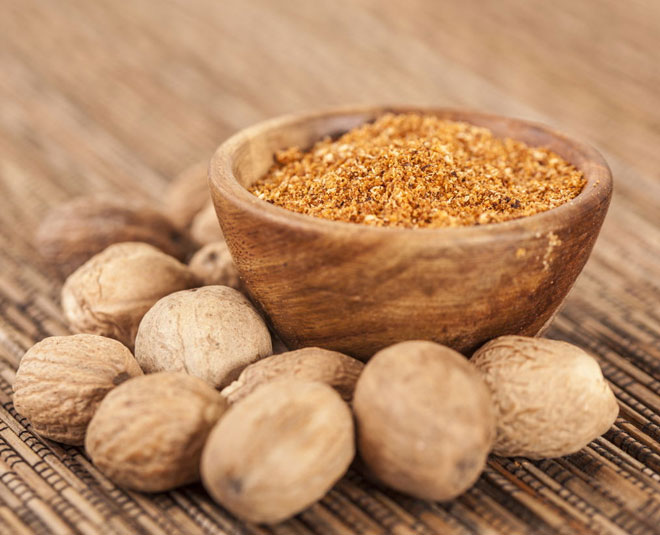 Nutmeg, (Myristica fragrans),tropical evergreen tree  ( family  Myristicaceae ) and the spice made of its seed. The tree is native to the Moluccas, or Spice Islands, of Indonesia and is principally cultivated there and in the West Indies. The spice nutmeg has a distinctive pungent fragrance and a warm slightly sweet taste; it is used to flavour many kinds of baked goods, confections, puddings, potatoes, meats, sausages, sauces, vegetables, and such beverages as eggnog. The fleshy arils surrounding the nutmeg seed are the source of the spice mace.
Guatemala ,India , Indonesia , Nepal
Deep, muted, rusty orange with a copper undertone
Nutmeg is found to have health benefits, including its ability to relieve pain, soothe indigestion, strengthen cognitive function, detoxify the body, boost skin health, alleviate oral conditions, reduce insomnia, increase immune system function, and prevent leukemia, and improve blood circulation.
Nutmeg trees may reach a height of about 20 metres (65 feet). They yield fruit eight years after sowing, reach their prime in 25 years, and bear fruit for 60 years or longer.