Garam masala is a popular South Asian blend of dry spices.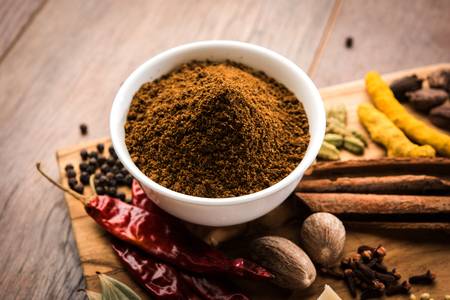 Typical ingredients for a garam masala black peppercorns, mace, cinnamon, cloves, black cardamom, nutmeg, and green cardamom
The spices for garam masala are usually toasted to bring out more flavor and aroma, and then ground.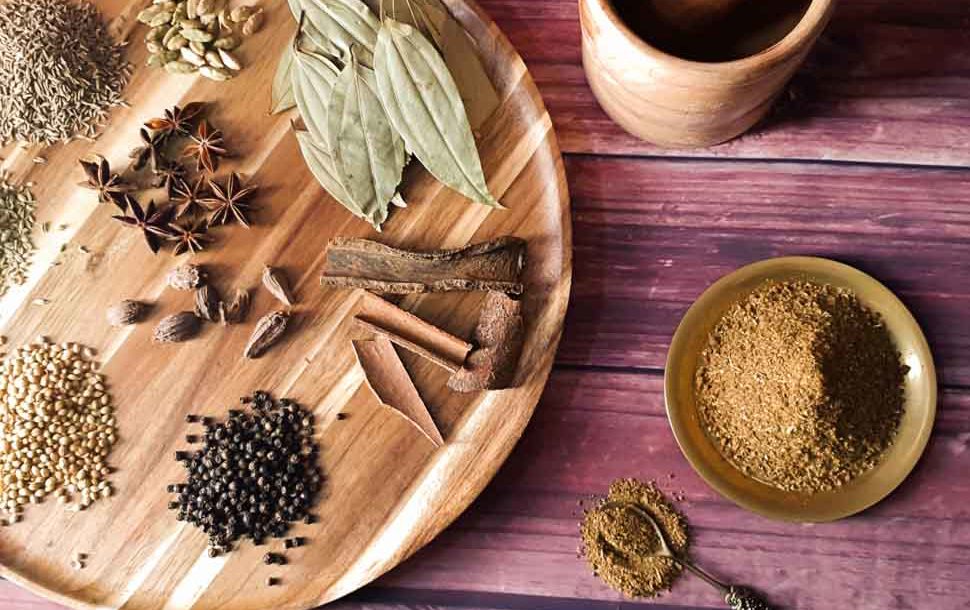 Garam masala is a spice blend widely used in Indian cuisine, from curries and lentil dishes to soups. Whole spices of cinnamon, mace, peppercorns, coriander seeds, cumin seeds, and cardamon pods are toasted in a pan to release their aromatic flavors, then ground to a powder.benefits of garam masala is that it slows down the aging process and helps promote weight loss.Garam masala is a popular South Asian blend of dry spices. The literal translation of the spice's name is "heat spice" or "hot spice."
Afghani, Pakistani, Nepalese, Bangladeshi, Sri Lankan and Indian cuisines
An anti-microbial as well as anti-inflammatory. It's high in calcium and fiber and helps control blood sugar by helping to increase insulin production while lowering blood sugar levels.Helps stimulate digestion, helps relieve nausea and indigestion, enriches with iron and can act as a property to fight against cancer.
Contain a purifying property that helps support the immune system. Relieves tooth aches, boosts the metabolism, removes toxins from the blood stream, helps prevent the formation of blood clots and regulates blood sugar levels.You might not guess, but cloves are higher than any other food in antioxidant content. They provide an excellent source of calcium, omega 3, and vitamin K.Garam masala is a multipurpose spice that helps promote health in almost all aspects of our body.