Botanical Name
CURCUMA LONGA L.
Common Name
Turmeric Finger.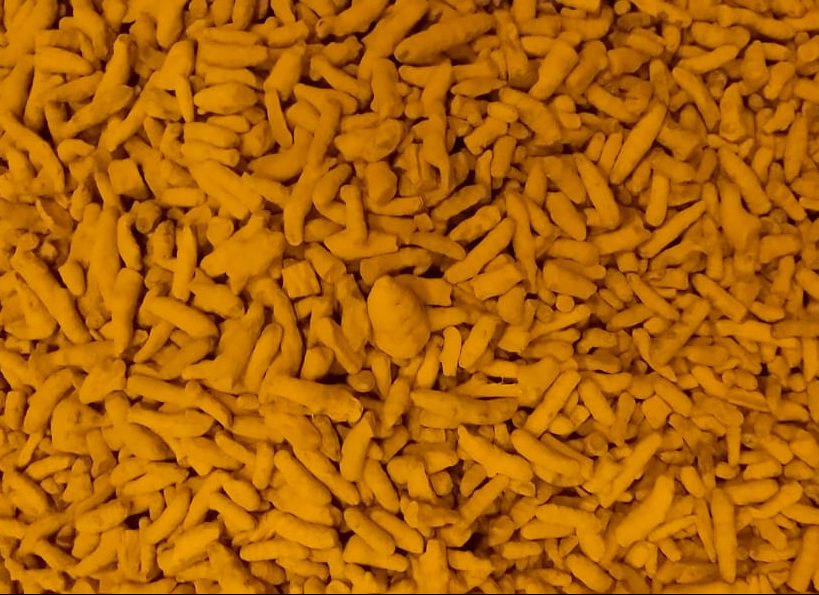 Today India is the largest Indian exporter of turmeric. Turmeric Fingers (polished and unpolished). Turmeric Powder and Oleoresins are exported all over the world.Turmeric exported in the processed form is as dry turmeric, fresh turmeric, turmeric powder and oleoresin. Alleppey finger turmeric is known for its highest content of curcumin which has anti-carcinogenic properties. Its bright yellow colour has been preferred by spices importers in Europe and other continents. MAJOR VARIETIES OF TURMERIC IN INDIA: 1 'ALLEPPEY FINGER' (KERALA) 2 'ERODE AND SALEM TURMERIC' (TAMIL NADU), 3 'RAJAPORE' AND 'SANGLI TURMERIC' (MAHARASHTRA) 4 'NIZAMABAD BULB' (ANDHRA PRADESH)
India, Bangladesh, Pakistan, Taiwan, Srilanka, Burma
South East Asia and pacific islands 
The turmeric on shelves and in spice cabinets is made of the ground roots of the plant. The bright yellow color of processed turmeric has inspired many cultures to use it as a dye. Ground turmeric is also a major ingredient in curry powder.
While turmeric is a flavorsome spice that is nutritious to consume, it has also traditionally been used in Ayurvedic and Chinese medicine to treat inflammatory conditions, skin diseases, wounds, digestive ailments, and liver conditions.