Chili powder is a red-colored blend of powdered spices.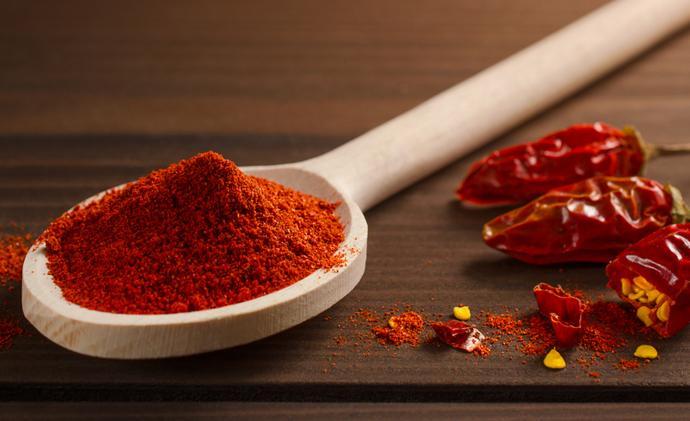 Botanical Name
Capsicum Frutescens
Red chilli powder is a major food ingrediant in cuisines.Chili powder is a red-colored blend of powdered spices. While it contains some cayenne pepper for heat, it also has spices such as cumin, garlic powder, oregano, and paprika intended to lend the flavors expected in chili con carne. The ratio is one part cayenne to seven parts other spices, depending on the blend. The heat level for any particular brand of chili powder is variable but is always far lower than that of pure ground chili peppers. Some blends contain salt as well as spices, which can be a concern for those who are avoiding salt.
India, China, Ethiopia, Myanmar, Mexico, Vietnam, Peru, Pakistan, Ghana, and Bangladesh
Specification of Red chilli

Capsaicin in red chilli powder is known to increase fat burning and reduce appetite. It reduces food cravings and increases metabolism, both beneficial for weight loss. Capsaicin is also thermogenic.
Iron in red chilli powder can increase production of haemoglobin and increase blood flow. Optimal amount of oxygen and iron in the brain can improve cognitive function and decrease chances of cognitive disorders.